Thursday, October 31, 2019, the members of Atout France, in the presence of Mr. Jean Yves Le Drian Minister of Europe and Foreign Affairs distinguished 6 new hotels: "Palace".
The Château de Saint Martin & Spa in Vence was delighted to receive this distinction. There are 31 Palaces in France, including 9 in the PACA region.
This "Palace" label was created in 2010, it is awarded for 5 years and must meet the criteria required for luxury hotels.
The eligibility criteria are as follows:
Have at least 12 months of seniority.
The surface of the rooms must be of 26m square minimum for the simple rooms and 30m square minimum for 2 people.
Be classified in the 5 star category.
have exceptional geographic, aesthetic, or historical characteristics.
Le Château Saint Martin &Spa :
Located in the middle of nature on the heights, with a breathtaking view of the bay of the French Riviera and the sea, this palace is a former castle of the Templars from the 12th century.
Here, everything is gathered for you to relax intensely; the nature which smells good the essences of the Mediterranean, the sight, magnificent, and complete equipment and very luxurious, the chic and the romanticism with the French.
In the rooms, luxury decoration, breathtaking views, suites and villas for the most demanding will fill your nights.
As for the facilities, you will be delighted: a Spa ranked the best in Europe, by La Prairie, with sumptuous cabins and a gazebo in the hotel grounds. Sauna, fitness classes, coaching, osteopathy.
Tennis courts, fitness center with modern high-tech machines.
For the cuisine, you will have the choice between 2 restaurants:
L'Oliveraie:
installed in the heart of an olive grove, offering a typical Mediterranean cuisine of the French Riviera with fresh local products. Herbs of Provence, vegetables of the Country, fish of the local fishing, all is good.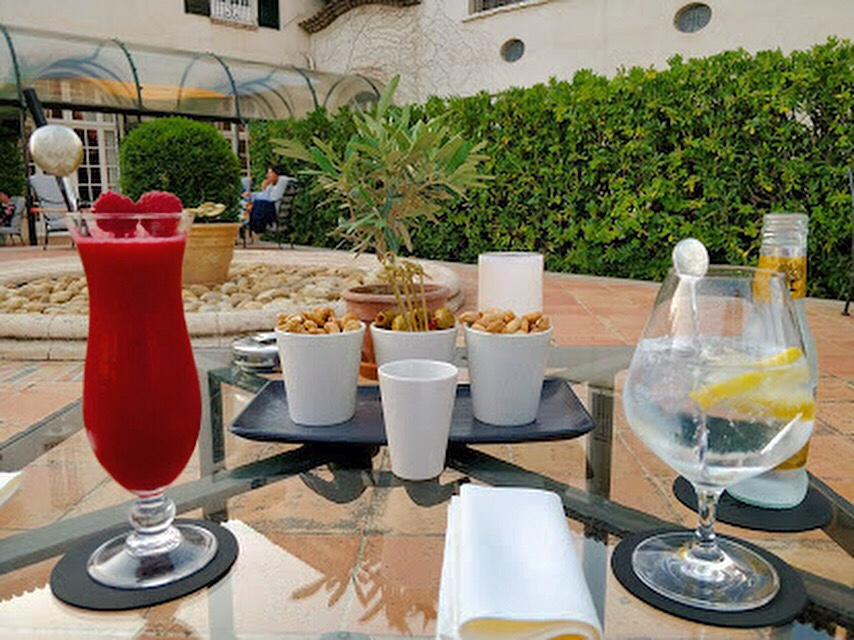 Le Saint Martin:
gastronomic restaurant 1 star in the Michelin guide, will transport you in unexpected flavours thanks to the Chef, Jean-Luc Lefrançois who sublimates the local products. For the desserts, the Chef Ève Moncorger and for the wines, the Chief Sommelier Gérard Tournier will make you taste real wonders.
Honor to the wines:
Launched in 2010, Les Rencontres Canthares brings together wine lovers every last Friday of the month, for a moment of tasting and exchange in the magnificent cellar of the castle.
You will also be able to taste the best wines in the exceptional wine library, which is located in a magical tower.
Château Saint Martin & Spa : 2490, Avenue des Templiers, 06140, Vence. Tel : +33 493 58 02 02.
Note: 2 other hotels in the PACA region have been awarded the "Palace" distinction:
The Cheval Blanc in Saint-Tropez:
Villa La Coste in Le Puy-Sainte-Réparade :