Here are the best rooftops in Cannes, to have a drink and chat with friends on the most beautiful roofs of the city.
Cloud Nine by Bâoli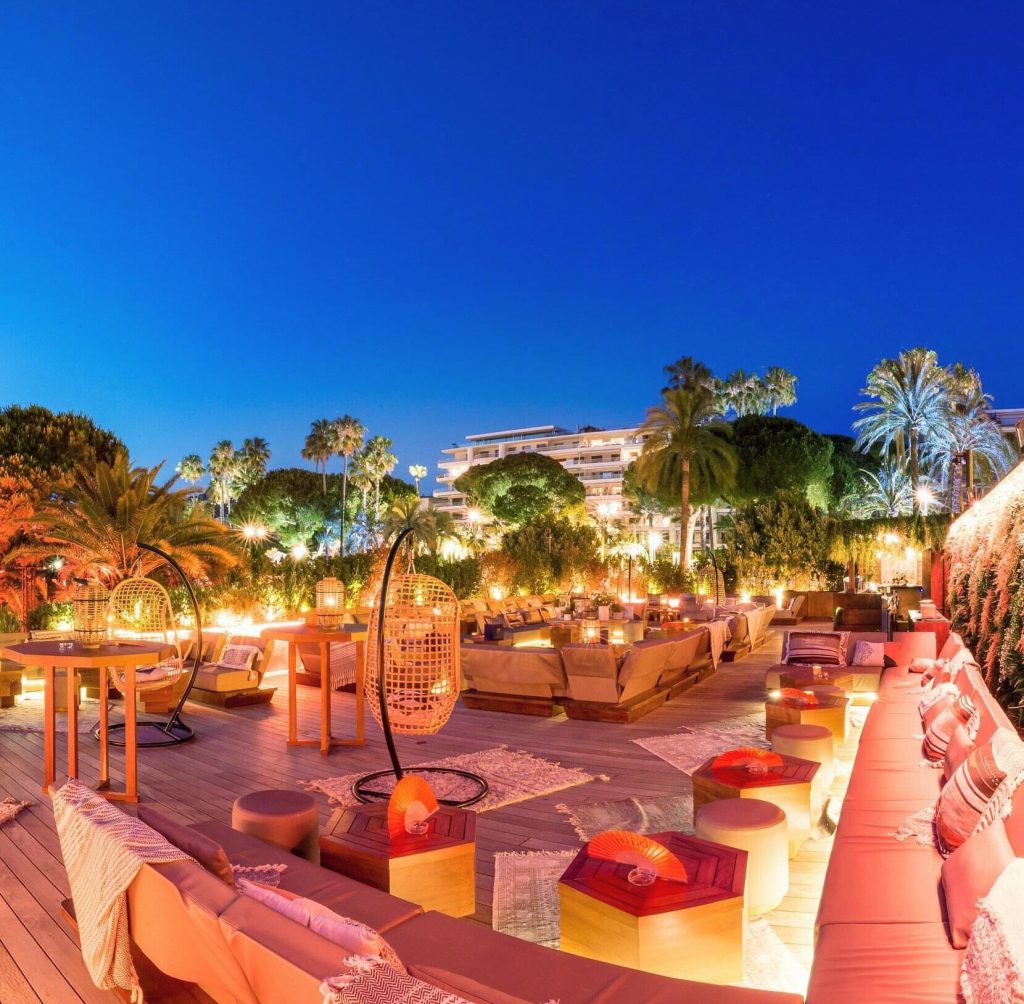 The new Bâoli Sky Bar has become one of the most popular places in Cannes. 360-degree view of the sea on one side and the magnificent Croisette on the other, chic and trendy decor, and great cocktails. A must do.
Port Pierre Canto, boulevard de la Croisette, 06400 Cannes.
Telephone: +33 493 43 03 43
The Rooftop of 3.14
The magnificent Rooftop on the roof of the 3.14 casino has finally opened for the 2020 summer season. A haven of serenity and charm. Here it is the party, we forget everything and we have fun. Open every night from 8pm to 4am, under the open sky, to enjoy the summer in complete safety.
5 rue François Einesy, 06400 Cannes.
Telephone: +33 497 06 36 90.
Five Seas Hotel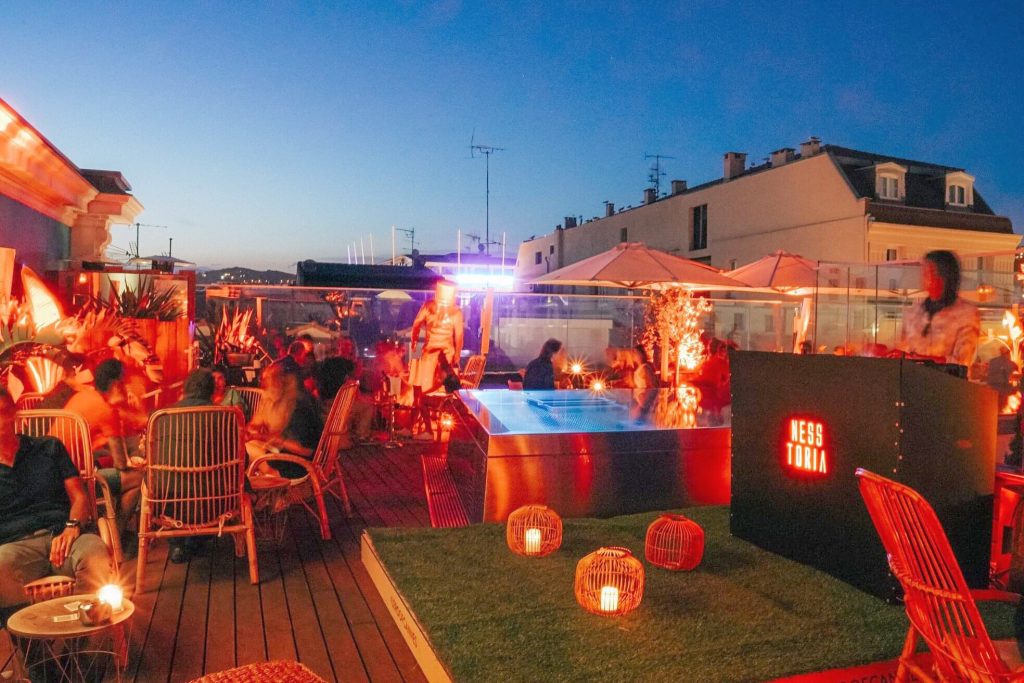 A Pop Up gallery on the roof, this summer the Roof of Five is in the colors of art with the artist David David. Come and discover his works, especially those from the period of confinement, while sipping one of the best cocktails on the Coast. In the heart of the city, chic and trendy.
1 rue Notre Dame, 06400 Cannes.
Telephone: 04 63 36 05 05.
The Yacht Club of Cannes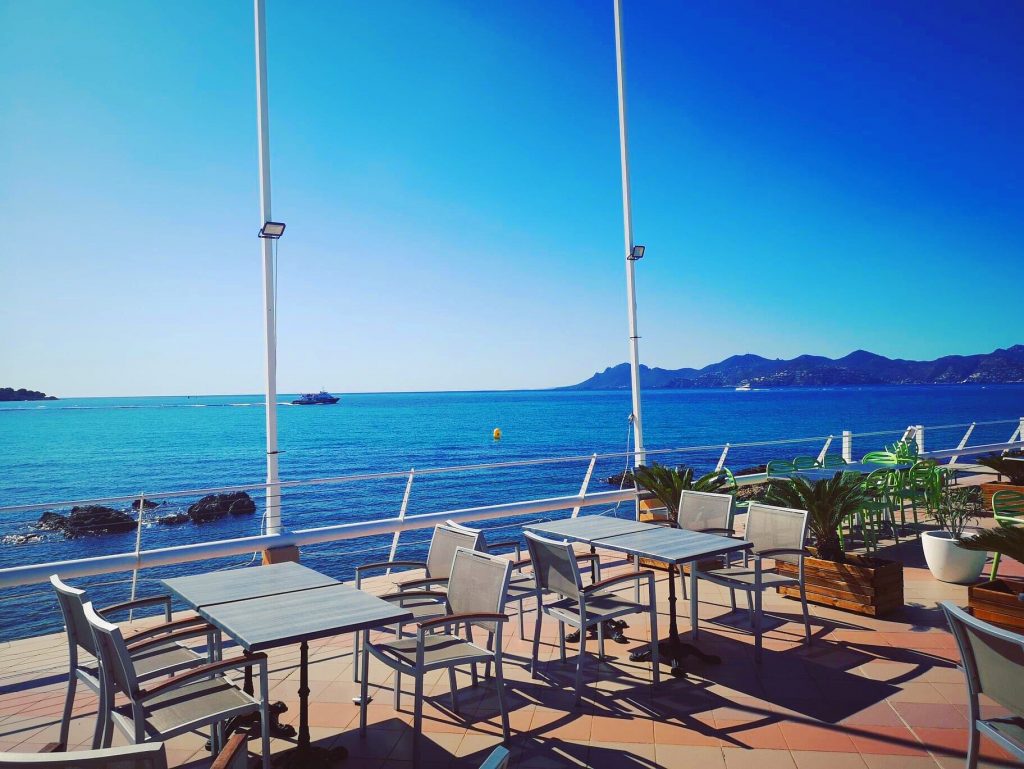 Located at the Yacht Club of Cannes, superb place, calm and zen, for the lovers of the sea and the boats. Beautiful view, serene and romantic atmosphere, simple and elegant. Facing the Lerins Islands, fabulous sunsets.
1 Port, 06400 Cannes.
Telephone: +33 493 99 13 06
The Riviera Rooftop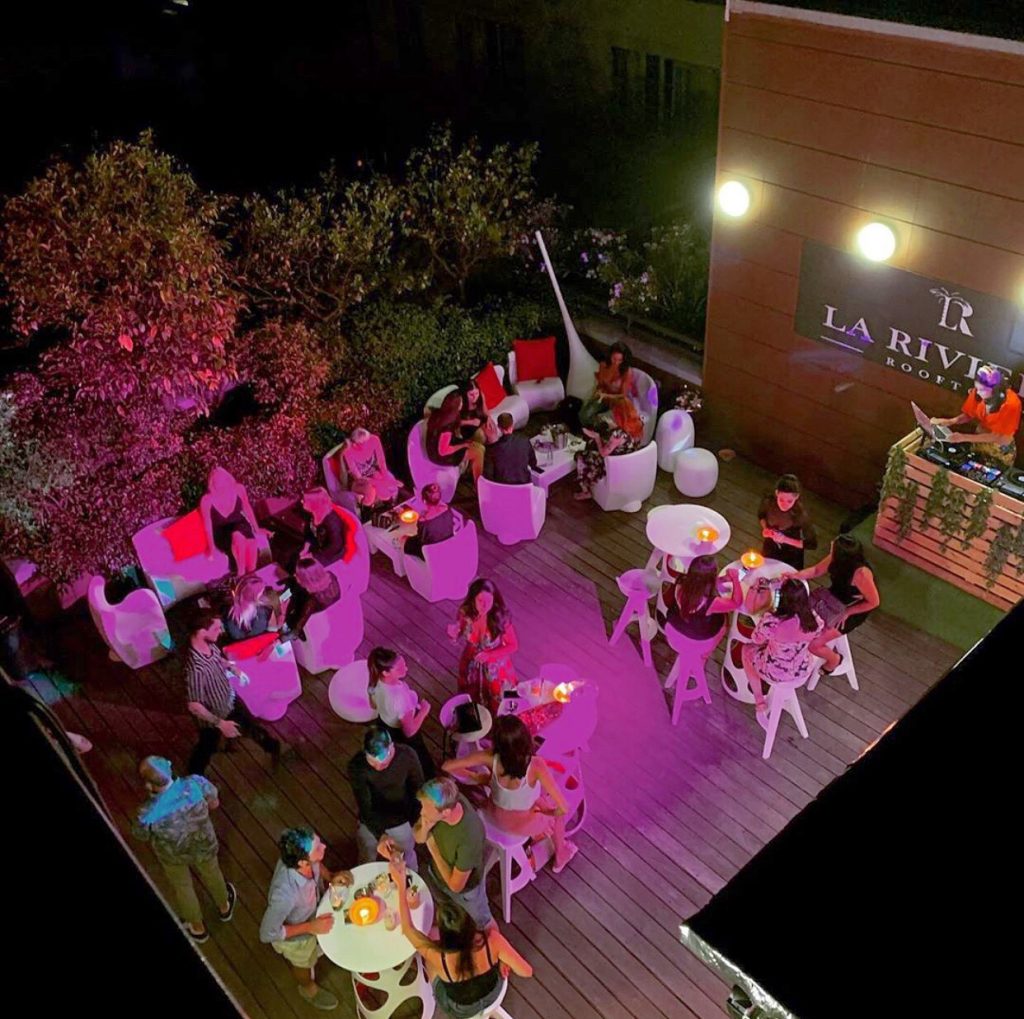 This Rooftop in the heart of the city will enchant you. Here it's cocktails and tapas and very reasonable prices for a chic and trendy youth: 8€ and 12€ for the cocktails and 25€ for the tapas plate for 4 people. DJ and fire atmosphere.
5 rue des Belges, 06400 Cannes.
Telephone: 07 68 70 49 44.
Please note:
we regret that the Radisson Blu 360 is closed until September 2020.
I wish you a good summer!