Those little yellow seeds that smell wonderful and breathe the joy of life have finally bloomed! The mimosa is here and it's the best time to enjoy it.
Originally from Australia, it was imported into Europe by the English around 1780, especially on the French Riviera, which is very popular with our neighbors. Thanks to the very favorable climate for this plant, from the Acacia family, the mimosa can be seen every year in the region, as early as February.
The mimosa is sold as a plant to decorate and refresh our homes and gardens, it is used in creams to scent them, but it is also eaten in candy, honey, jelly ... we love it!
In addition to being beautiful and good, the mimosa would also have therapeutic virtues: indeed, it was already used in antiquity by the Indian healers Mayas and Aztecs for its regenerative virtues. It would be able to treat the mature and weakened skin and to restructure the fabrics, but also to alleviate the pain of the burns.
Location:
The Mimosas Hill in Pégomas :
The Raynaud family, for 3 generations, has been cultivating the mimosa which is grown on hills. Since 1860, the mimosa has flourished on this favourite terrain thanks to hard work, because growing mimosa is not easy.
If you want to learn everything about mimosa, this is the place to come. After a visit of the forcing factory you will learn the technique of forcing and conservation, and how to compose a bouquet. You will be supervised by the producer and will be able to visit the crops in 4×4. To be done in family, very nice and playful for the children.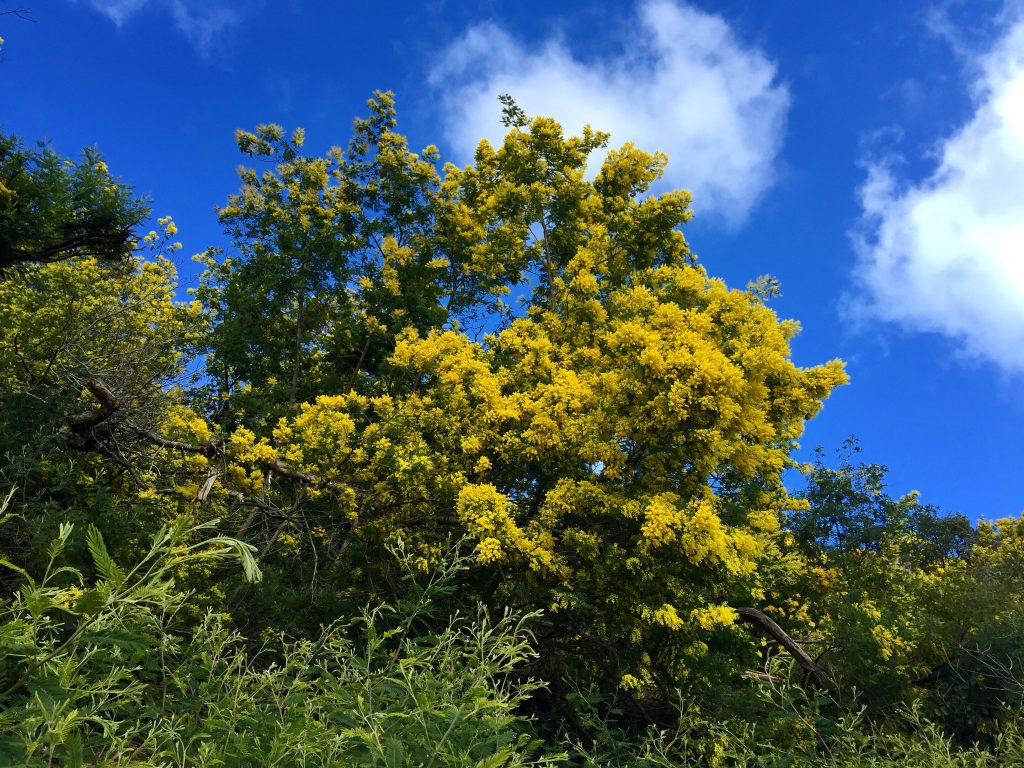 Adults: 6€. Free for children. Monday to Saturday from 9am to 12pm and from 2pm to 5pm. 10 Impasse des Arnauds, 06580 Pégomas. Tel : +33 493 42 21 52.
Event:
The Mimosa festival in Mandelieu-La-Napoule:
Organized this year from February 19 to 26, and on the theme of the Belle Époque, this festival is one of the major events of the city since 1931.
Parades of floats beautifully decorated with freshly picked mimosa, but also a battle of flowers.
On Friday 21st, you will be treated to a special "Belle Époque" night show with a water show, light fountains, image projections on water screens and pyrotechnics, enough to enchant children and adults.
And of course, the election of Miss Mimosa 2020Saturday, February 22 at 2pm.
Seating in the grandstand: 15€/adult and 13€/children. For more information: tel: +33 493 93 64 64.
A walk:
The Circuit du Grand Duc in Mandelieu :
This 6km walk will take you about 2 hours. It is an easy walk, without any difficulty, so it is suitable for adults as well as for children. If you wish, you can have lunch on the spot thanks to the tables installed in the first part of the circuit.
Throughout the walk you will be able to observe the magnificent mimosas, it should be known that on the Tanneron massif is the largest forest of mimosas in Europe. The Grand Duc forest which is part of this massif is full of mimosas.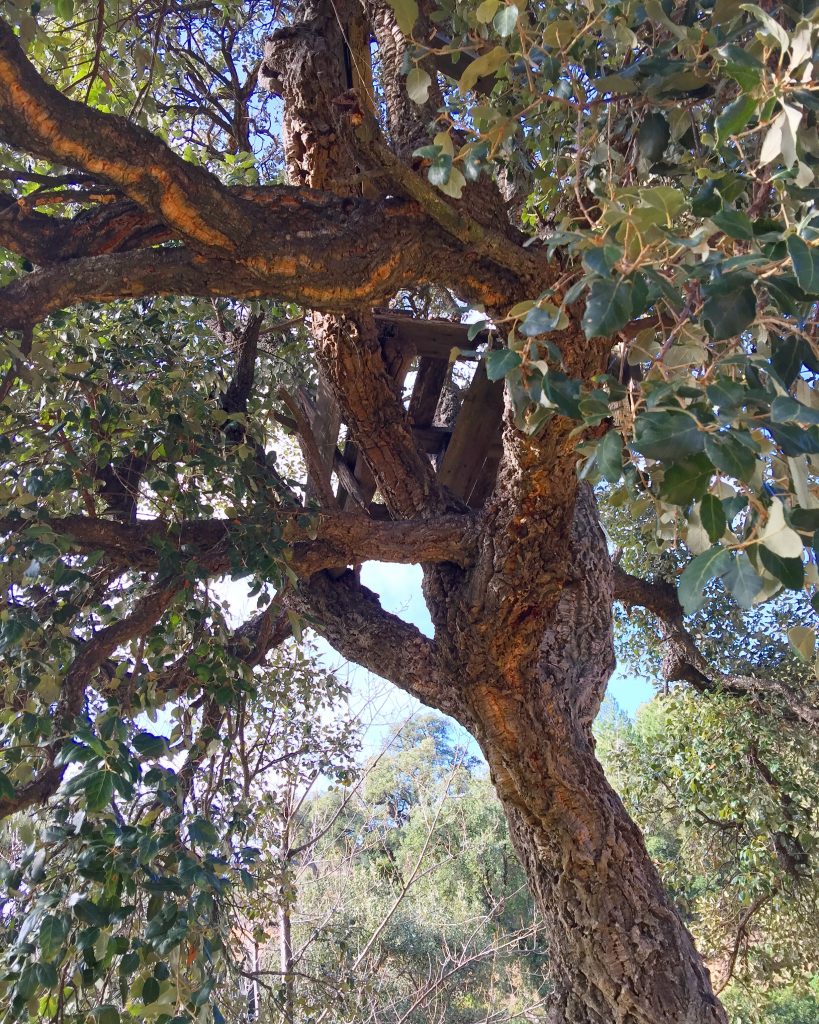 You will also be able to admire the cork oaks with steps carved in the cork to access observation posts in the trees. You will be dazzled by the Pegmatite with big crystals, a volcanic magmatic rock, encrusted with quartz crystals, feldspars and mica which sparkle on the ground all along the route and particularly on the road to Barbossi. A superb walk ideal in February.
For more information: www.mairie-mandelieu.fr or Tel: +33 492 19 68 52.
Workshop:
The Mimosa Macaroon to prepare and eat :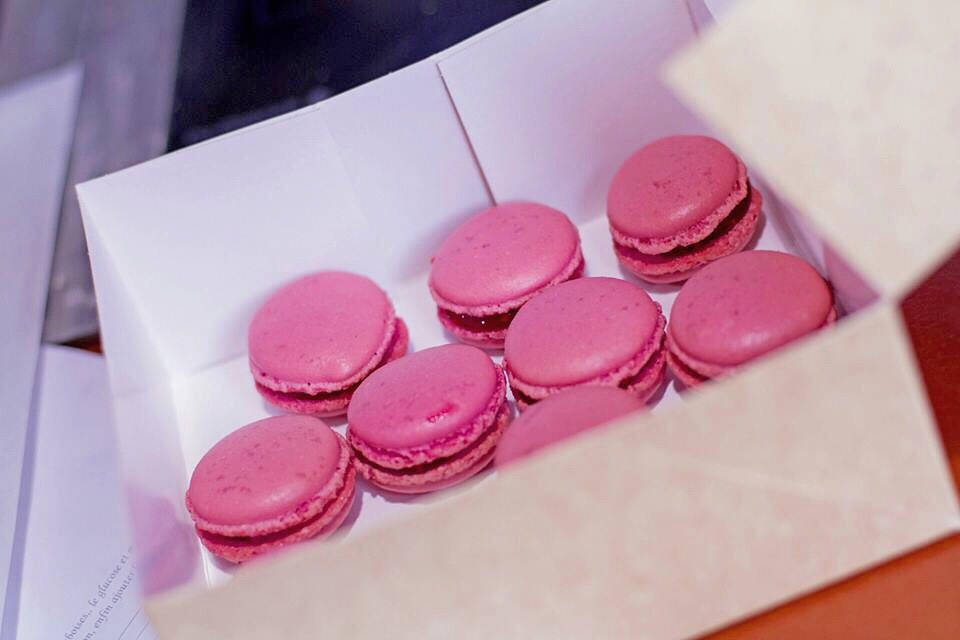 New this year, you will be able to learn how to make mimosa macaroons with Pastry Chef Nicolas Dénis, who has more than 20 years of experience and has worked in the greatest palaces of the French Riviera.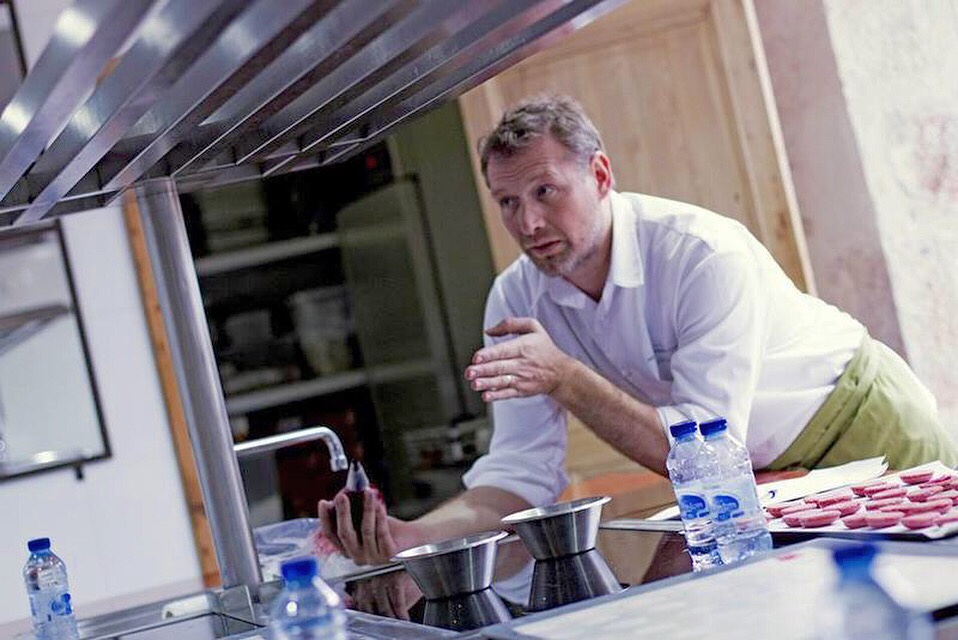 The place: the restaurant of the Maison du Lac de Saint Cassien, a beautiful place where you can enjoy breathtaking landscapes and relax.
Space is limited and the workshop is free. Tuesday, February 25, 2020 and Saturday, February 29, 2020, from 10:30 am to 12:30 pm. Tel : 07 86 11 69 83.
Sweetness:
The Mimosa of Agay by Didier Carrié :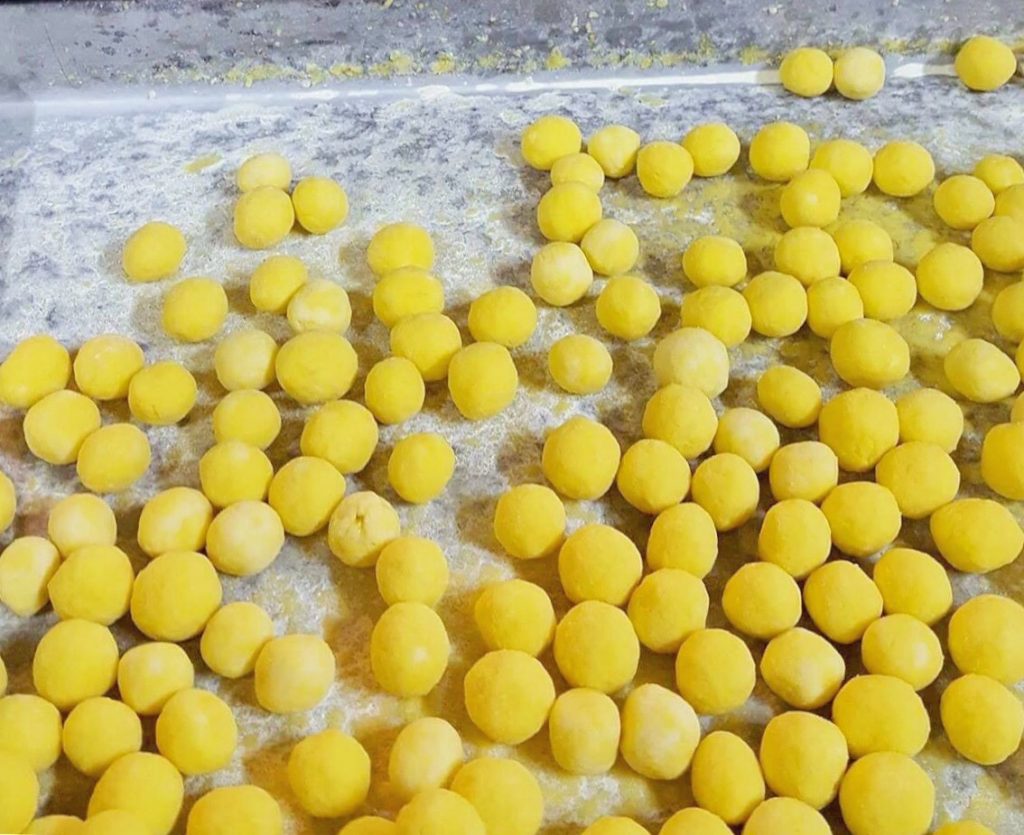 Didier Carrié, known to his customers as Mr. Chocolate, worked with the greatest chefs such as Marc Veyrat or Jacques Maximin before opening his own store. But he also owns an artisanal factory. Charmed by the region of Agay, he met Roger Pellero, an important meeting since he ended up giving him his factory, and it is in this place that Didier invented original and succulent recipes. From now on, he multiplies the creations of new products elaborated with chocolates coming from the whole world.
The Mimosa d'Agay is a white chocolate truffle, flavored with mimosa, candied lemon peel, all lightly spiced with a plant liqueur, and rolled in crystallized mimosa powder. A delight for which Didier has filed a patent.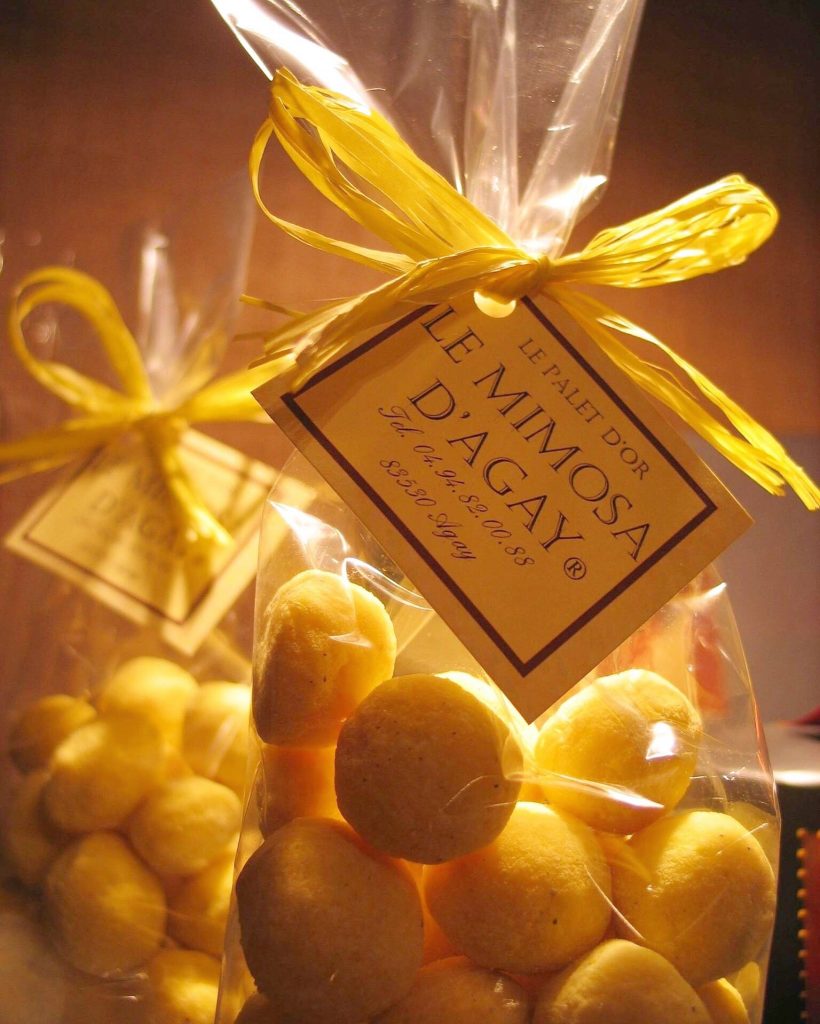 Le Palet d'Or, 170 rue de l'Agay, 83530, Saint Raphaël Agay. Tel : + 33 494 82 00 88.
"The spectacle of nature is always beautiful" Aristotle