Valentines, the countdown has begun: only a few days left to prepare the most romantic and passionate evening for the love of your life. Of course Valentine's Day, when you love, it is celebrated every day. But that's no reason not to try to organize the perfect evening once a year, perfect of course according to everyone's criteria.
Why a lovers' day on February 14th? In the 14th century this day was chosen to celebrate love, because it was thought that it was the day chosen by birds to mate.
But it is especially in the seventeenth century that Valentine's Day became popular; moreover, William Shakespeare in Hamlet makes Orphelia sing: "To-morrow is Saint Valentine's Day".
From now on, Valentine's Day has become a real holiday prepared and celebrated everywhere.
The French Riviera, romantic by definition, is the perfect place to spend Valentine's Day. Breathtaking landscapes, ideal climate, and joie de vivre everywhere.
Here are my addresses to vibrate with your Valentine:
Hotel:
Hotel Amour, Nice :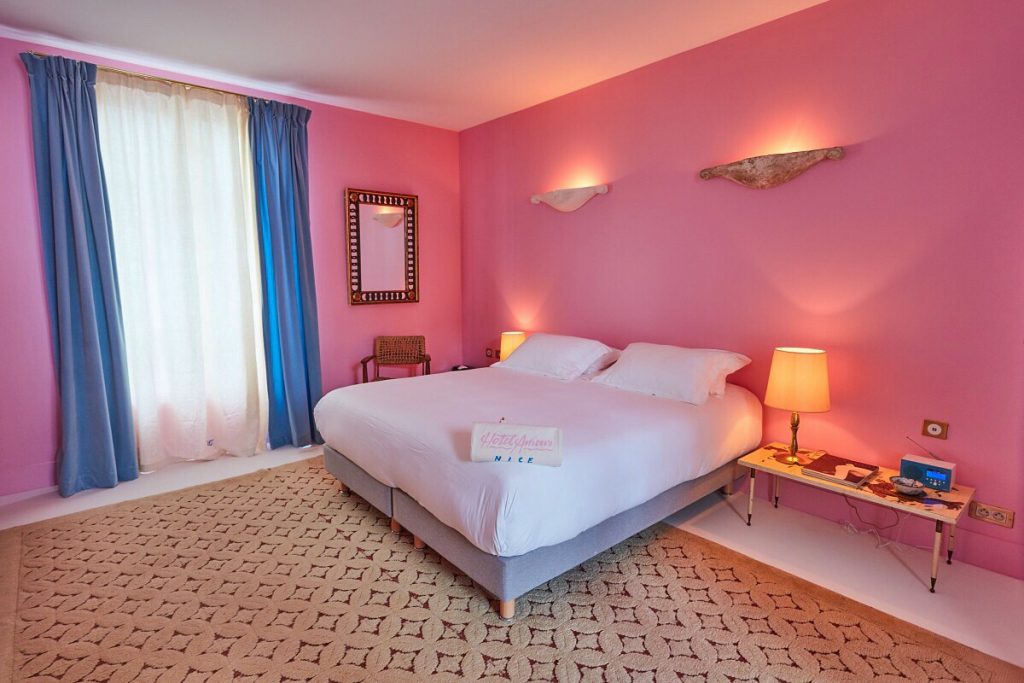 Like Paris, we now have our Amour hotel. Already the name, dedicated to the circumstance and then the atmosphere, the decoration, this hotel has a particular charm that I like a lot. For the occasion, you book two nights and you get one night free. Very trendy, an atmosphere that breathes the trendy youth, and for the Valentine's Day dinner the famous dumplings like in the famous cartoon: "Beauty and the Tramp". Original! 3, Avenue des Fleurs, Nice. Tel: +33 465 27 10 10.
A restaurant:
Jasmin Grill & Lounge, Saint-Jean-Cap-Ferrat :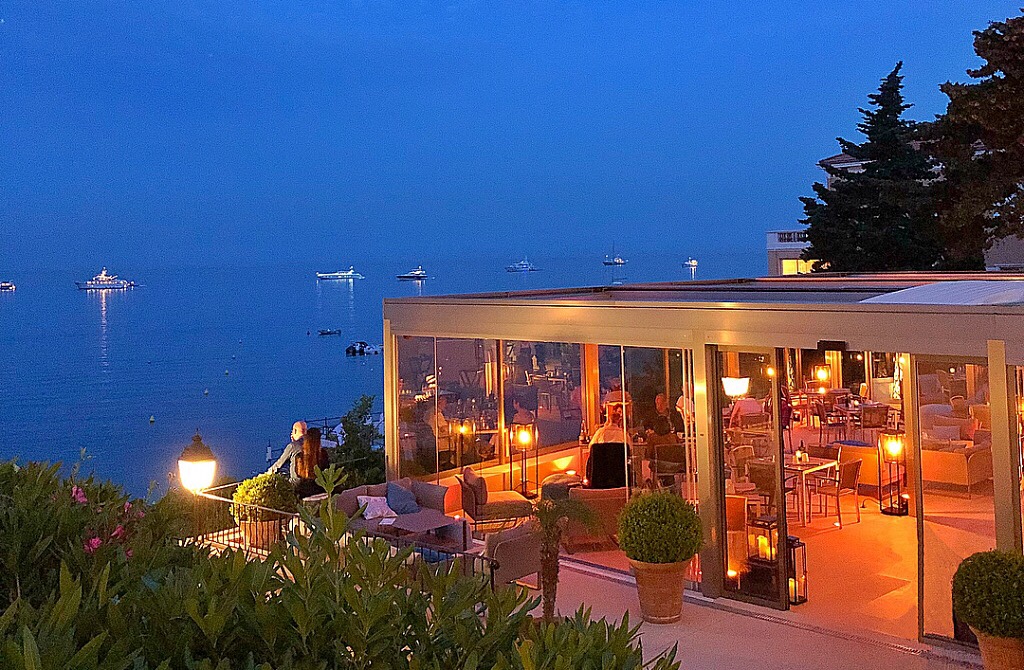 Imagine yourself facing the sea and the mythical Villa Grecque, in absolute calm and refinement, with the impression that you are just 2. One of the most romantic places on the French Riviera. Special Valentine's Day menu at 105€ per person, excluding drinks, composed of refined dishes and music with "The Presidents". Also a stay offer with the night in a double room, upgrade, buffet breakfast, bottle of champagne and romantic treats from 243€ per night, on February 14 and 15. 3 Avenue Jean Monnet, Saint-Jean-Cap-Ferrat. Tel : +33 493 76 31 00.
Bar:
The Patio of the Hotel de Paris in Monte-Carlo: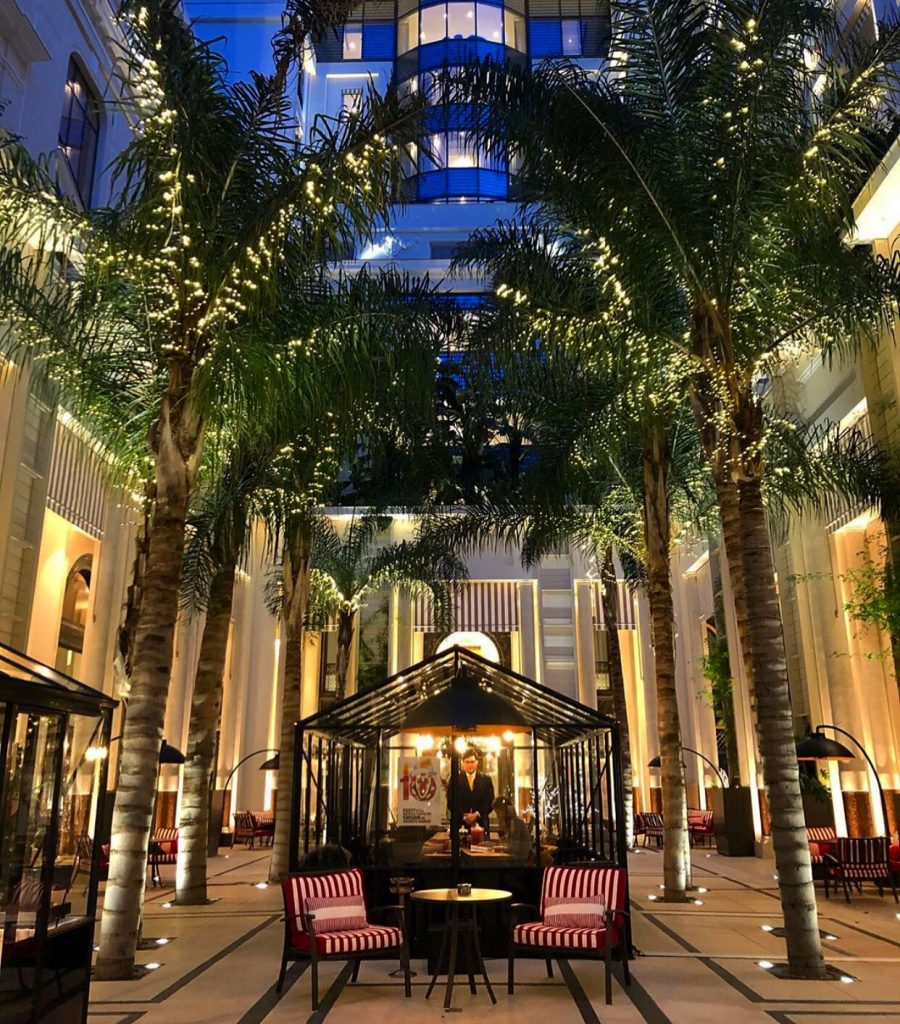 There are places that make you forget the notion of time. This patio perfectly reflects the romantic and refined atmosphere of Monaco. It feels wonderful and the chic of the place, as well as the light, will make your moment unique. Place du Casino, Monaco. Tel : +377 98 06 30 00.
Gift:
A Monegasque perfume: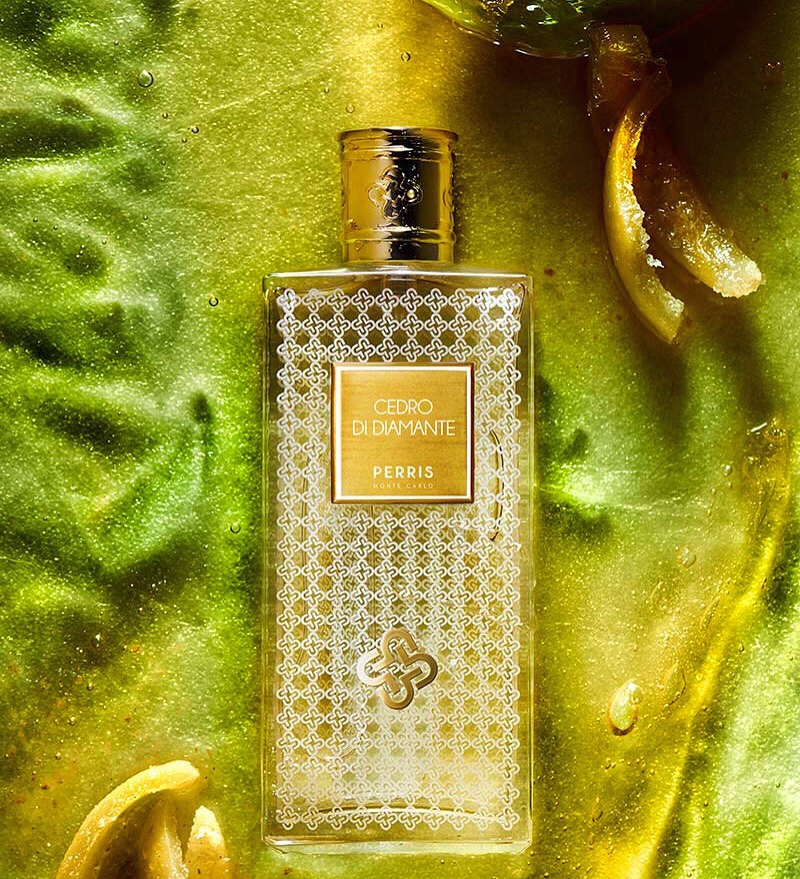 "Cedro Di Diamante" by Perris Monte-Carlo. A mixed fragrance, very refined, to be worn without moderation. Created in 2018 by the famous Nez Lucas Maffei, whose passion for the job was passed on to him by his father Marco Maffei, also very famous, this hesperidic perfume offers you notes of Cedar, Lemon, Ginger and Musk. A marvel. Paris 8 Haute Parfumerie, 5 Avenue Princesse Alice, Monaco. Tel: +377 97 97 18 84.
A store :
Ballanger in Nice :
I chose Ballanger for its Pomme d'amour: sugar, worked in caramel, colored in red, which surrounds an apple, simple but so good! At Bellanger, it's a family story since 1926. Here, working with sugar is a real passion and you can taste it in all its forms: in a net for cotton candy, stretched into a lollipop or berlingot, and in caramel with the Pomme d'Amour, symbol of Valentine's Day. 13 Avenue Jean Médecin, Nice. Tel : +33 983 61 06 55.
A museum:
Peynet Museum in Antibes :
In honor of the famous: "Lovers of Peynet" each year, for Valentine's Day, this museum organizes exceptional exhibitions to present to the public the little known works of the artist. Thanks to Peynet this city is now dedicated to love. Moreover, when you get married in Antibes, you receive a diploma of love, which leads many foreigners to confirm their marriage in this city, to receive the diploma. Place Nationale, Antibes. Tel: +33 492 90 54 30.
For children:
The Salon Pain Amour et Chocolat in Antibes :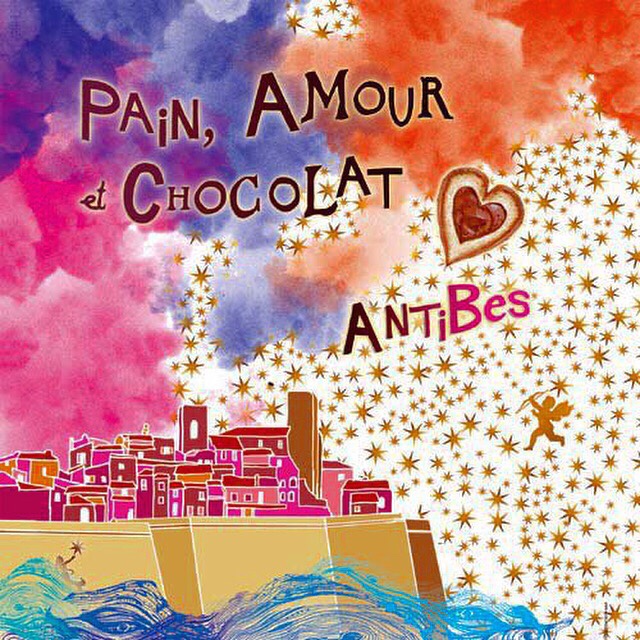 Children also have the right to their Valentine's Day! To transport them in a playful and loving atmosphere, this fair is ideal; the program includes chocolates, pastries, sweets from the best Italian and French producers and drawing and make-up workshops for children, all on the theme of love. A treat! More information on : www.amourchocolat.fr
"If I had to kiss you and then go to hell, I would. Then I could brag to the devils afterwards that I had seen heaven and never entered it. William Shakespeare