To close the 14th edition of the Longines Global Champions Tour in Monte-Carlo, the riders offered us an exceptional show throughout the day on Saturday.
In the opening of this day, the Equestrian Federation of the Principality of Monaco, with the victory of Eileen Thomel 12 years, who precedes by more than 2 seconds her friends Sophia Gambarini and Chiara Platini.
At the end of the afternoon, the second round of the Global Champions League presented by Massimo Dutti qualifying for the Grand Prix raised the tension in the packed stands despite the heat: 11 obstacles, 13 efforts at 1.55/1.60m. The Frenchman Kevin Staut achieved the fastest clear round of the event with 56.11sec, thus securing his start in the Grand Prix and winning the event ahead of the British rider Harry Charles and the Swede Enrik von Eckermann.
On the team side, the Scandinavian Vikings had their first victory. This team created 2 years ago could count on the experience of Evelina Tovek and Geir Gulliksen.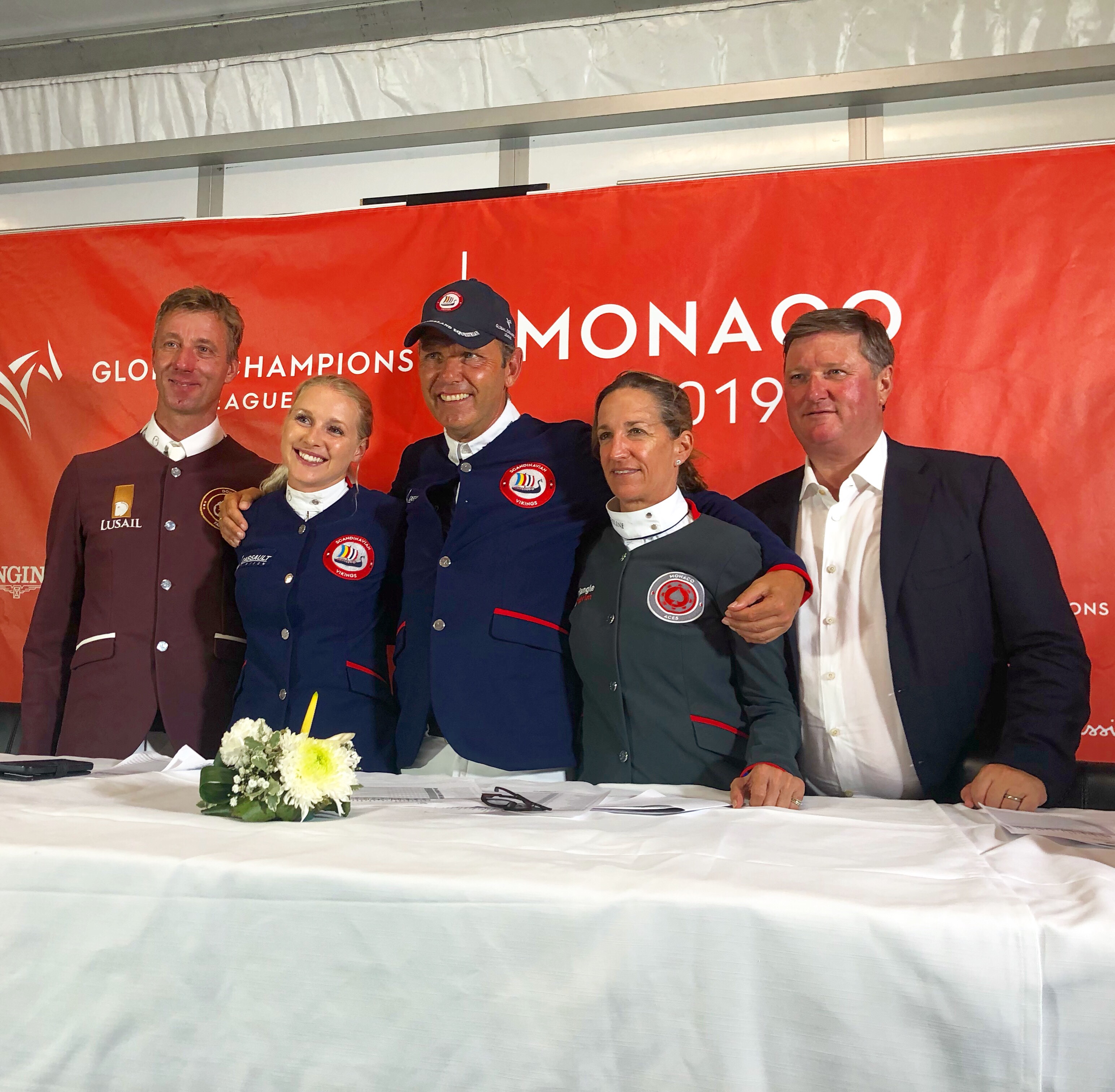 At the beginning of the evening, in front of a full house, the 35 riders qualified for the LGCT Grand Prix du Prince de Monaco presented by Tennor competed on an initial course composed of 15 jumps at 1.60m, which required agility, tempo and choice of stride to be able to reach the jump-off. This final event is very appreciated by the spectators who have the chance to be close to the horses in Monaco, which increases the sensations.
Even if the prognosis was for 12 runners-up, in the end 10 of them came out on top. The Dutchman Maikel van der Vleuten won on his dark Beauville Z at 33.06sec, followed by Bassem Mohammed (QUAT) on the lightning Gunder at 33.12sec, and the Frenchman Julien Epaillard on his fantastic Usual Suspect d'Auge at 33.52sec.
A big congratulations and a big thank you to the whole team of the Longines Global Champions Tour who was once again at the top in Monaco, with a flawless organization, all with as always a lot of elegance and kindness.
We can't wait to meet again next year, in 2020, to celebrate the 15th anniversary of the LGCT de Monaco and the 25th anniversary of the Jumping International de Monte-Carlo, a double anniversary for the Principality, which welcomes international stars and the best riders in the world every year.
Sources : jumping de monaco - sportfot - Alex Benchetrit