The Jumping de Monaco kicked off today to welcome the elite in this discipline, who will compete fiercely to win the LGCT Grand Prix du Prince de Monaco, presented by Tennor and endowed with 300,000 euros, including 100,000 euros for the winner.
The first competition of the Global Champions League took place this evening under a beautiful sunset, at 1.50/1.55m, with a technical course composed of 12 obstacles/14 efforts to the strong field present.
42 couples, including 15 GCL teams, competed on a complex course designed by the ringmaster Frank Rothenberger. This course, full of difficulties, including a faulty final combination (a double vertical/oxer), was masterfully mastered by French rider Julien Epaillard, who won the event with a lead of more than six seconds on his magnificent horse, Usual Suspect d'Auge.
At the end of the afternoon, the CSI5 started with the Prix de la Fédération Equestre de la Principauté de Monaco at 1.45m. This event, in 2 phases, allowed the 48 riders to gauge the 2019 Jumping International de Monte-Carlo course. It is the Egyptian Abdel Said who won with his majestic accomplice Venise du Reverdy.
Let us also greet the victory of Sarah Benatar to the sounds of the Marseillaise, in the test in 2 phases to 1,10/1,15m of the CSI2, in saddle on the elegant Upsider des Douits.
Busy day for this Friday, June 28 with :
1:15 pm: Safe Riding Award
15h30 : International Jumping competition against the clock
5:30 pm: Monte-Carlo Casino Trophy
8.45pm: Longines Pro-Am Cup Monaco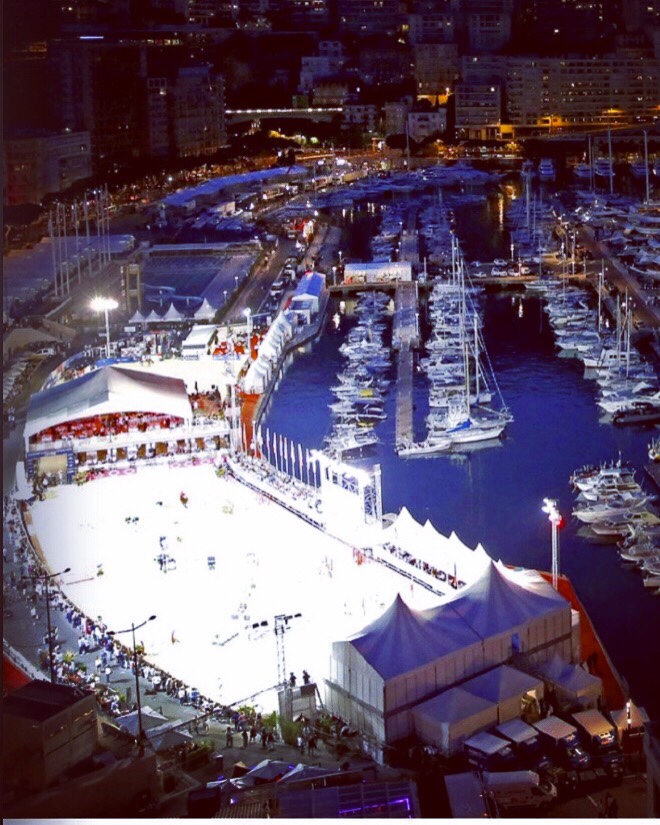 Sources : jumping de monaco . Sportfot