The Saint-Jean-Cap-Ferrat Prestige
The famous peninsula of the Coast in the spotlight with this seventh edition, which, given the health restrictions, has decided to honor the Automotive Heritage, and the brand Alpine. The Concours d'Elegance will resume in 2021. It was indeed very difficult to organize the coming of foreign collectors, with an unstable sanitary situation. But it will still be a very nice edition, for the car lovers.
19 and 20 September 2020, in Saint-Jean-Cap-Ferrat.
The Wandrè Guitar Exibtion in Monaco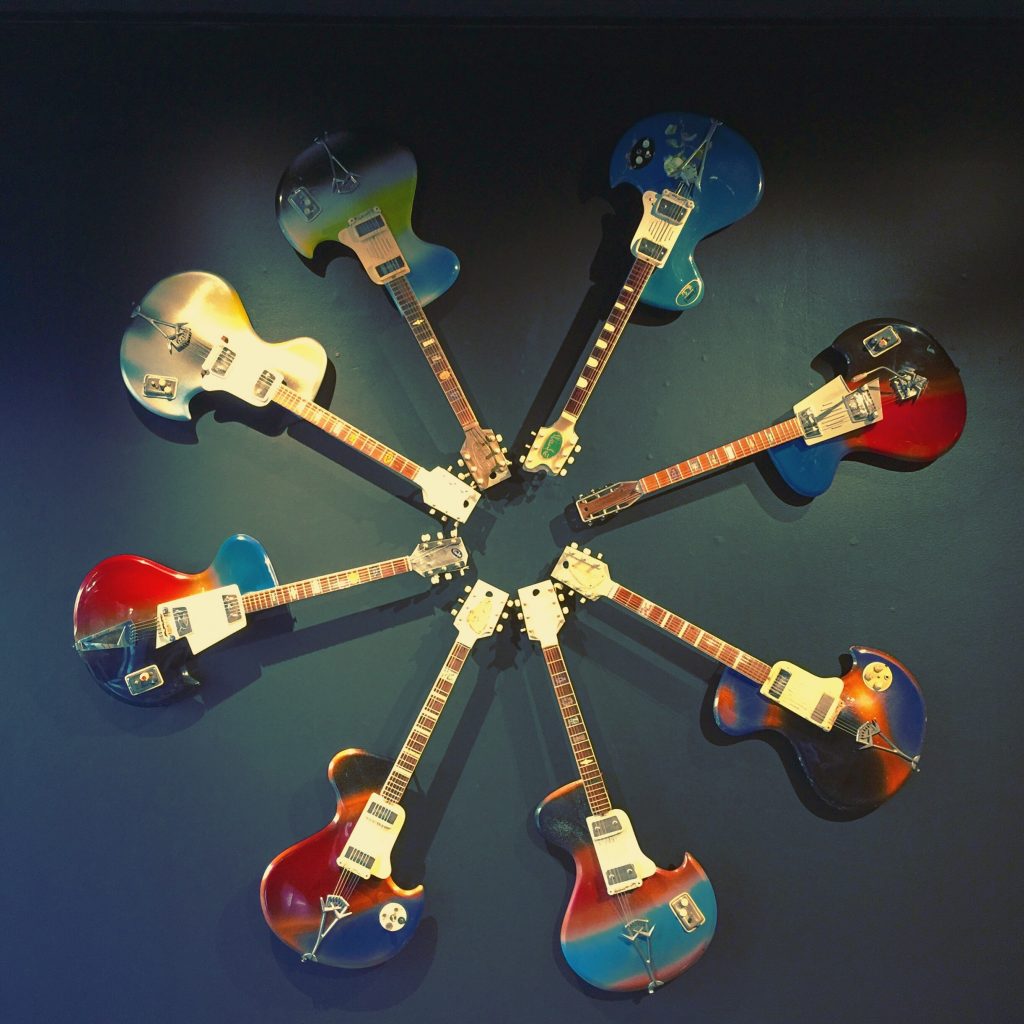 Art, music and Rock n Roll for this exhibition, a first in Monaco. Son of a luthier, Antonio Vandre Pioli, nicknamed "Wandrè", proposed electric guitars in the 1960s that were, to say the least, marginal; however, his creations would later make his brand a cult one. Here the Maurice Suissa collection with more than 150 guitars.
Until October 10, 2020.
GM Design Gallery, 11 Avenue Princesse Grace, 98000 Monaco.
The Beaulieu Classic Festival
For classical music lovers, this third edition is placed under the sign of security, Covid obliges. But you will still be able to listen to the greatest classical music artists in the most beautiful places and buildings of Beaulieu. This is the very principle of this Festival, to associate the beauty of the place with the magic of classical music.
The 2020 Program:
https://www.beaulieuclassicfestival.com/lancement-officiel-du-beaulieu-classic-festival/
Until September 19, 2020 in Beaulieu-Sur-Mer.
Exhibition of the Villefranchois Artists
It is the occasion for all to discover the artists of Villefranche, and to fall for one of their works. You will be able to discover different artistic talents, which often honor the colors and the beauties of our beautiful region.
Until October 11, 2020.
Sainte Elisabeth Chapel, rue de L'Église, 06230 Villefranche-sur-Mer.
The Royal Regattas in Cannes
For the fans of sailing, beautiful boats and sea lovers, the Régates Royales is one of the most awaited events of the fall. You will be able to admire the most beautiful traditional yachts of the world in the bay of Cannes. Beautiful competitions, and the village Quai Laubeuf, exit of sailboats from the port every day from 11am to 12pm.
Program :
https://www.yachtclubdecannes.org/wp-content/uploads/2014/11/AC-NOR-avec-NOTICE-1.pdf
From 21 to 26 September 2020, Port of Cannes.
The Fête des Vendanges Libres in Grasse
Wine lovers will be able to taste all the wonders of our region in a spirit of Bodega, in the streets of Grasse. The rule of the game: buy a glass INAO engraved with the logo of the event, and go to meet the producers who will make you taste their wine for free (5 tastings per glass).
Saturday September 26, 2020 from 11am to 9pm in Grasse.
Schedules can be changed at any time due to health problems, we apologize in advance.
"Autumn is the spring of winter" Henri de Toulouse-Lautrec