Wellness area, Monte-Carlo Marine Spa
In an exceptional setting, come and maintain your body and your health.
Because sport is an added value to your well-being, the Thermes Marins Monte-Carlo offers a panoramic fitness room with an ultra-perfect Technogym sports equipment. Tel : +377 98 06 69 00
Larvotto Gym Center, Monte-Carlo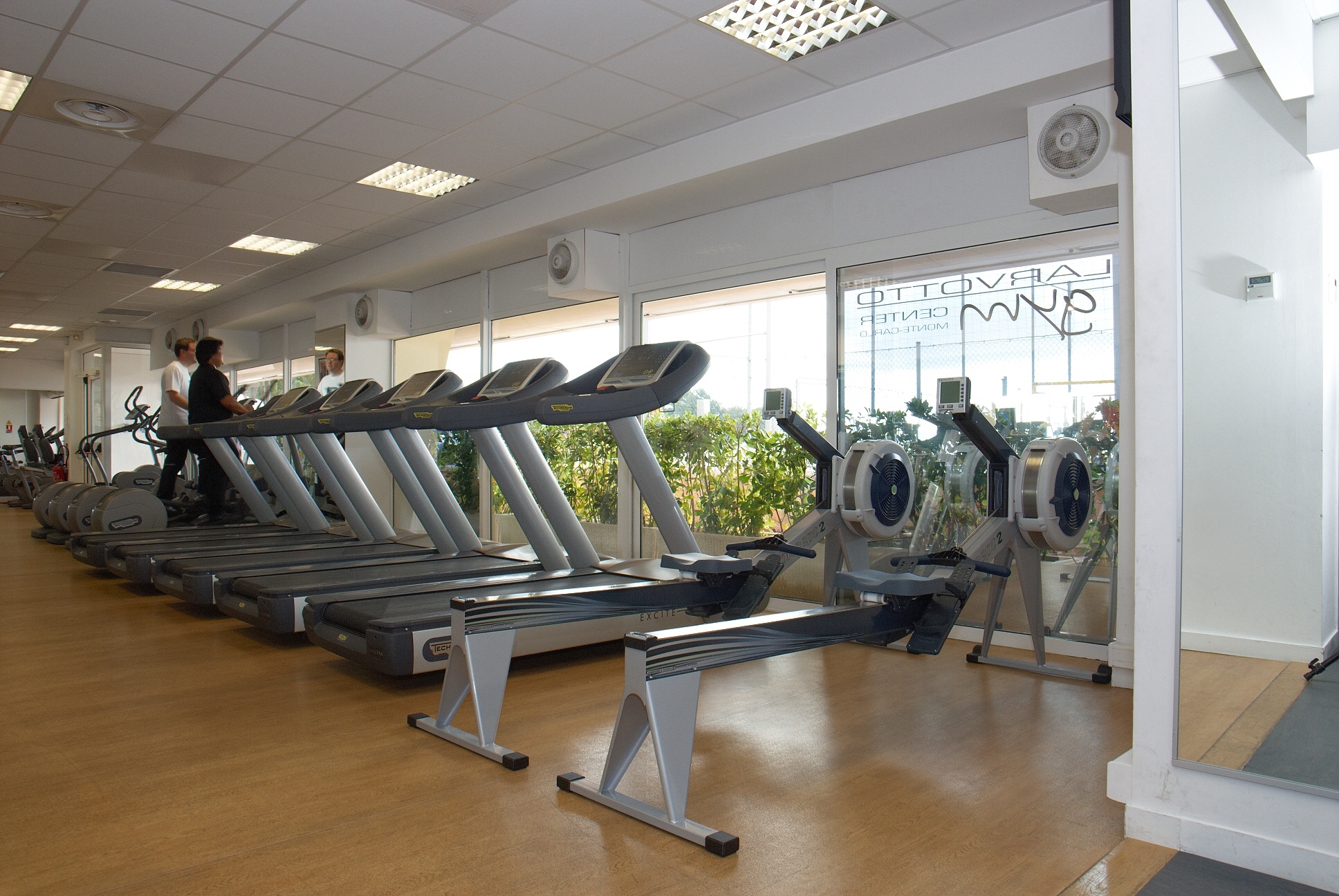 Located in the center of the Larvotto seaside complex, this club offers a 450 m² space dedicated to sports and well-being! The gym is composed of a cardio park fully equipped with machines as well as an indoor and outdoor weight training area, and a large room where no less than 48 hours of classes per week take place (gym, stretching, body pump, yoga...). The exclusive location on the Larvotto beach allows us to offer you various nautical activities (paddle, swimming, kayaking).
Tel : +377 97 98 15 93
Fitness at the Grand Cape Hotel Spa, Four Seasons Hotel
It is possible to work out in one of the most beautiful hotels in the world, without staying there. A new 750m² beauty and relaxation area within the Grand Hotel du Cap Ferrat. The Spa is equipped with an indoor swimming pool, 6 treatment rooms including a double suite and a double cabin, jacuzzi, hammam, sauna, rest room, hair salon, fitness room, boutique area, a landscaped garden with 6 to 8 cabins that can be used for treatments and rest, as well as a bar / snack bar inside. Rates without staying there: day 95€ in low season and 120€ in high season. Week 600€. Tel: +33 493 76 50 66
Fitness & Street Workout Park Bocca Cabana, Cannes La Bocca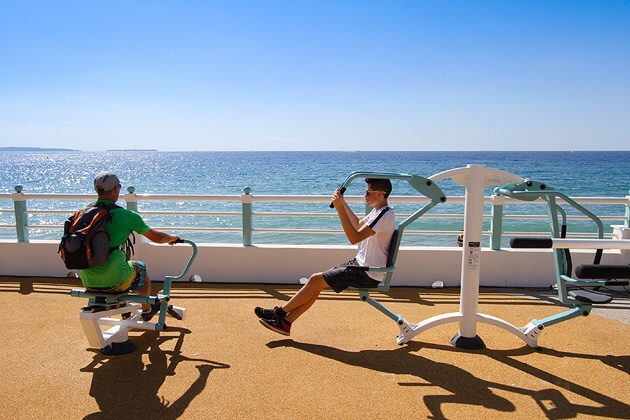 Just like in Venice, LA! along a promenade, facing the sea. Contains 5 fitness machines and a street workout park including:
- 3 parallel bars
- 7 fixed bars of different heights
- a vertical bar
A water fountain is available on site. Amazing! And free! Must see. Relaxed and family oriented.
Club Moving, Nice
In the heart of Nice, come and discover this sports club, a 1400 square meter space, with cardio training and weight training equipped with the most high-tech Technogym equipment of the Artis range. State-certified coaches for group classes, aquatic area with swimming pool and jacuzzi, and wellness area with sauna and hammam. Modern and high quality club.
Fitness Club,Hotel Splendid & Spa, Nice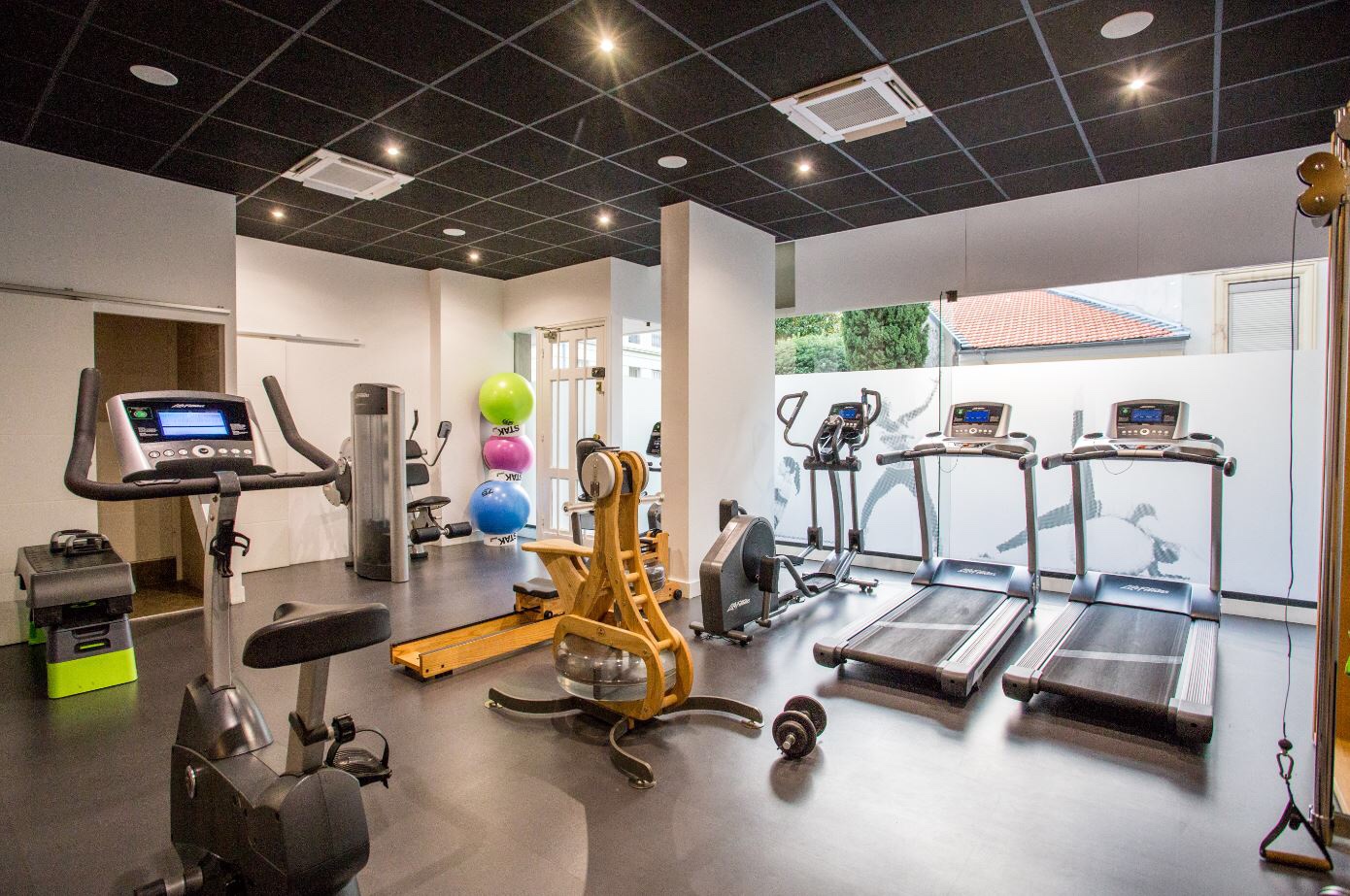 In the heart of Nice, on the beautiful Boulevard Victor Hugo, come and take care of your health in a 4 star hotel, in the calm and intimacy of this small gym, equipped with all the top of the range and high performance Life Fitness and Nohrd equipment. After the effort, you can relax in the sauna. In addition to the secure lockers, you have towels and water available in the room. Pilates classes are also available. Tel: +33 493 16 41 00
Fitness Center, Hotel Majestic, Cannes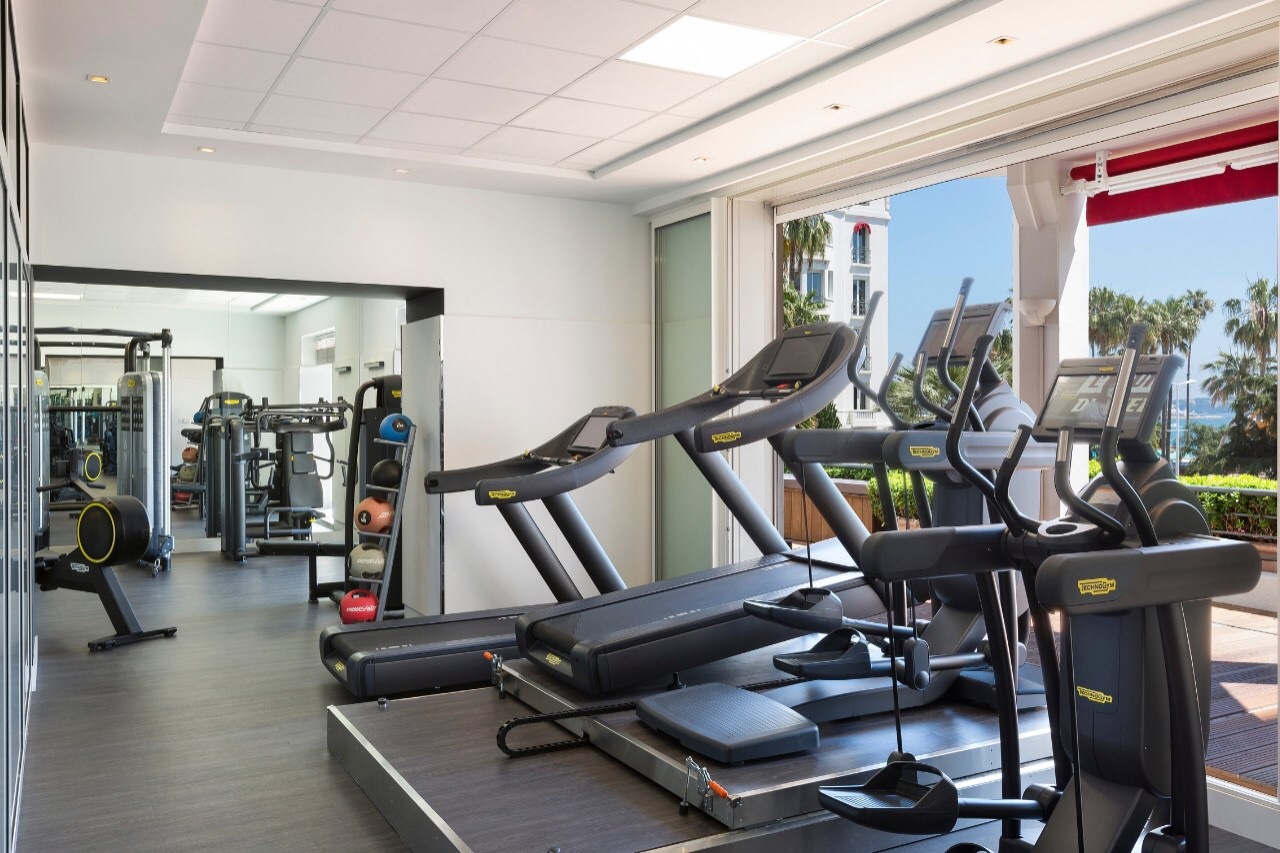 It is possible to work out in one of the most famous hotels on the French Riviera without staying there. At the Hotel Barrière Majestic, the Fitness Center, which has been completely renovated, offers a cardio-training area, a coaching room and a large 40 square meter terrace. Come and try the "outdoor experience", a platform unique in the world, which slides from the gym to the neighboring terrace, bringing with it a treadmill and an elliptical, to train facing the sea, in the open air. The latest generation of weight training equipment is equipped with the Wellness Connected Experience. Tel: +33 492 98 77 00
Source: Official websites of the venues mentioned in the article.