Here are the most beautiful tennis courts of the French Riviera:
Tennis Club of Beaulieu, Beaulieu Sur Mer
The most beautiful of the Coast ! Located in Beaulieu Sur Mer, the club is composed of 8 clay courts, 3 of which are lit, 300 m² of Club House composed of 2 locker rooms, 1 restaurant room, 1 bar room, 1 games room, 1 reception desk and 1 gym room. A restaurant open every day. Two large rooms and a beautiful shaded terrace. Tel : +33 493 01 05 19
Monte-Carlo Country Club
The most luxurious on the coast! Some courts with sea view, all the courts are clay, the staff is adorable, Club House with excellent restaurant, gym, a real beauty this club. To become a member, it is not so easy, you have to be sponsored by 2 members and then submit your registration form. On the other hand, good to know: you can come and play as a guest; you can't reserve a court at the Country Club, but you come (or call 10 minutes before) and if there is room, you take a ticket which costs 48 euros and you play for a minimum of 1 hour, and more if there are free courts. To be done outside the Rolex Monte-Carlo Masters (April 13-21, 2019). Tel : +33 493 41 30 15
Mouratoglou Tennis Academy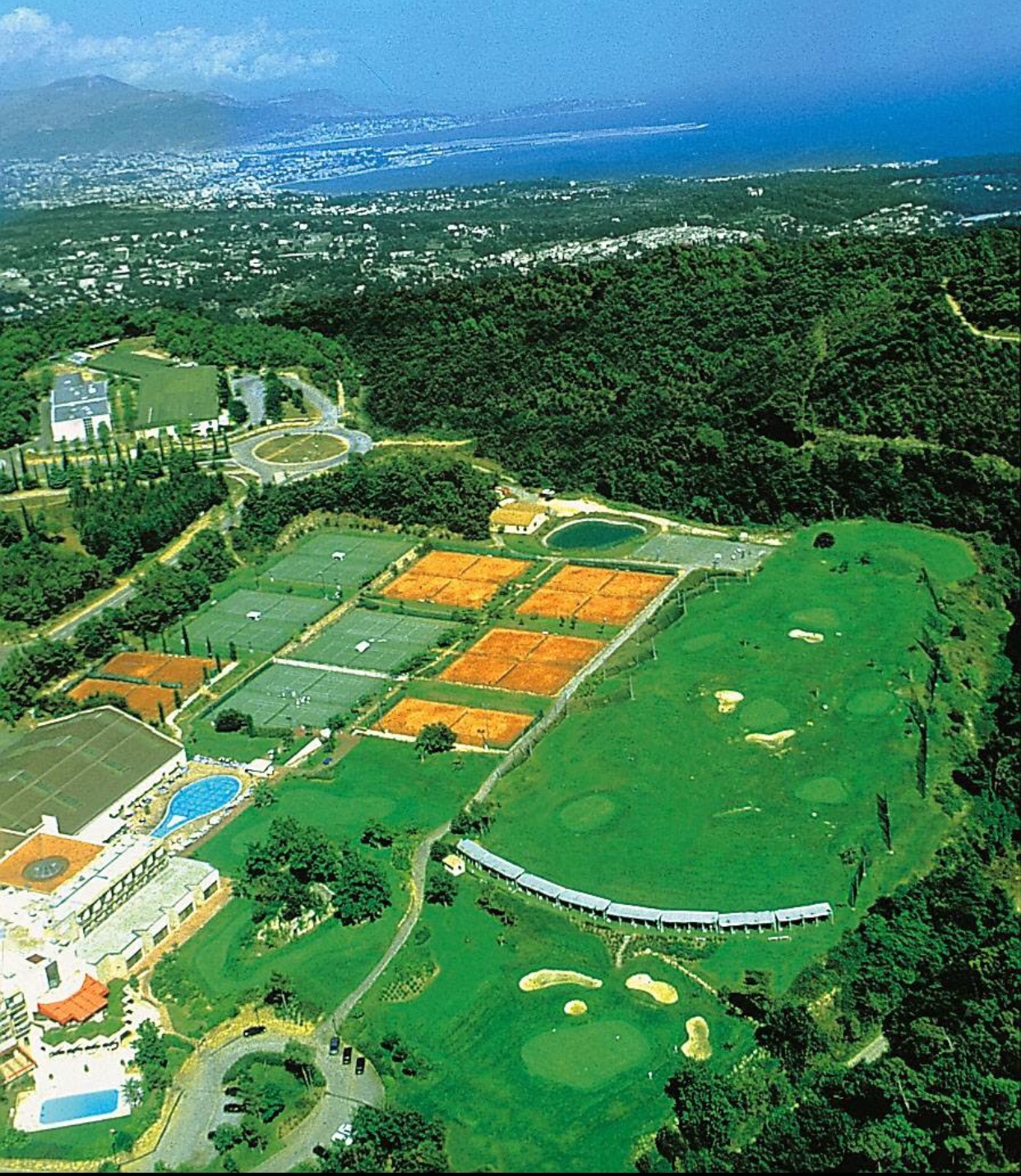 In Biot, surrounded by lush vegetation, spread over 12 hectares, this place is one of the jewels of the French Riviera. Patrick Mouratoglou, Serena Williams' coach from 2012 to today, President and Founder, has created a real sports complex: 34 clay and hard tennis courts (8 of which are covered), but also an athletics track and a multi-sports field, a fitness room, a medical-sports center, 2 outdoor and indoor swimming pools, and a 4-star spa hotel, to welcome you for a sporting stay. Do not hesitate to contact us by internet: www.mouratoglou.com or by phone: +33 483 88 14 38.
Tennis Cap d'Ail Club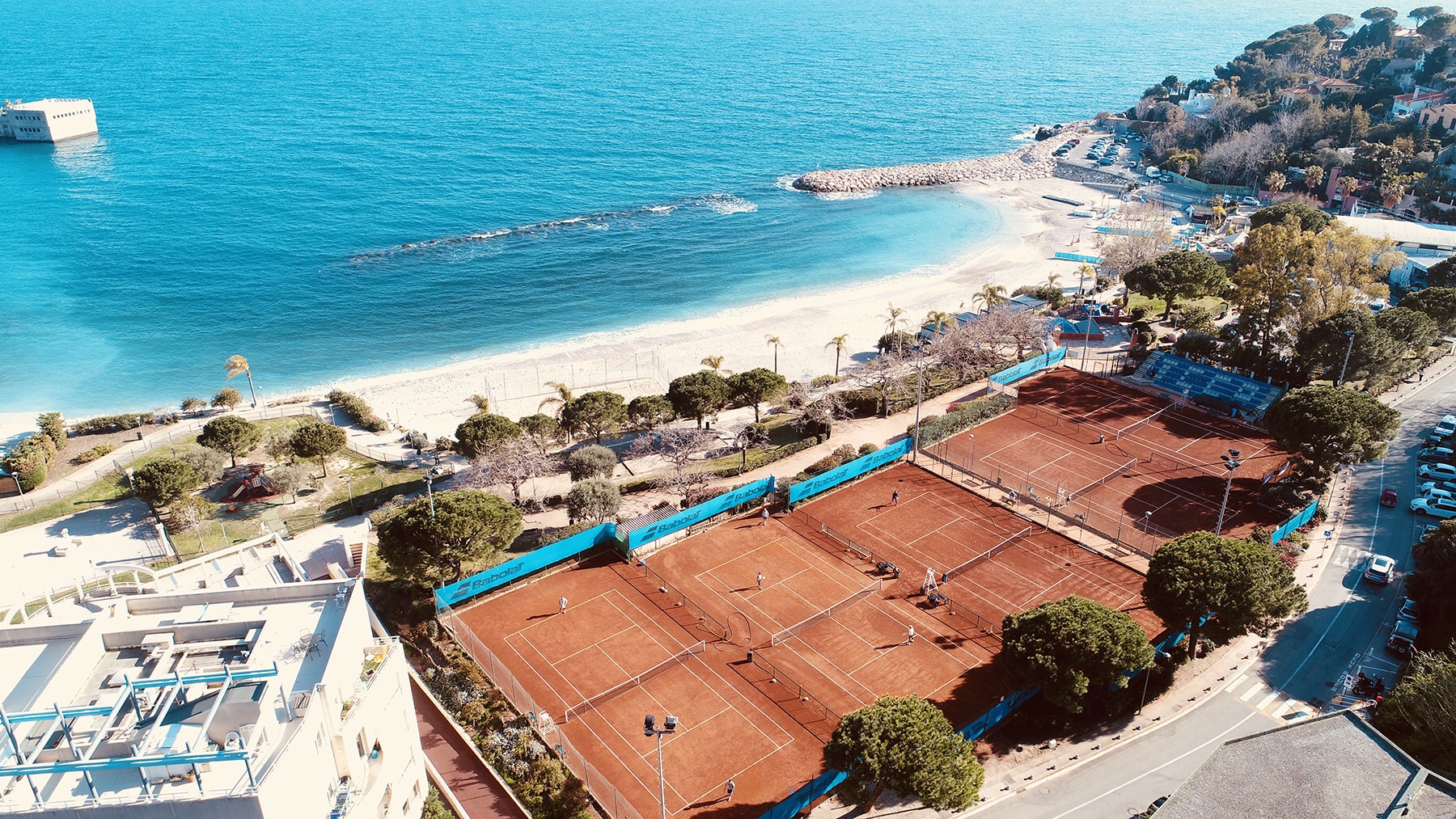 Located in Cap d'Ail, 20 meters from the beach and 200 meters from the gates of the Principality of Monaco, the Tennis Club of Cap d'Ail and its entire team are happy to welcome you on their 5 clay courts with lights, 7 days a week from 9am to 8pm. Good to know: 2 outdoor parking lots located next to the tennis courts. Tel : +33 493 78 95 58.
Barbossi Country Club Tennis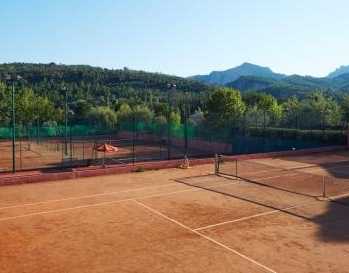 Ideally located at the foot of the Esterel Mountains, in Mandelieu-la-Napoule, the Barbossi Country Club offers a variety of complementary activities. High level sportsmen, amateur sportsmen, children and parents, each one will find the practice which is appropriate to him. 4 clay courts, a synthetic grass court, a beach tennis court, but also a weight room and a fitness room. Tel : +33 486 11 91 52
Nice Lawn Tennis Club
In the heart of Nice, founded in 1890, only six years after the codification of tennis in England and three years after the first official tournament organized at Wimbledon, the Nice Lawn Tennis Club is both a cradle of French tennis and a true institution of the Côte d'Azur sport. The Nice LTC is: 18 tennis courts, 2 padels, 1 huge club house, sumptuous locker rooms, 1 conference room, 1 bridge room, 1 fitness room, sauna, Pilates, 1 large restaurant, a tennis store. Do not hesitate to contact us for more information. Tel : +33 492 15 58 00
Tennis Parc Montfleury, Cannes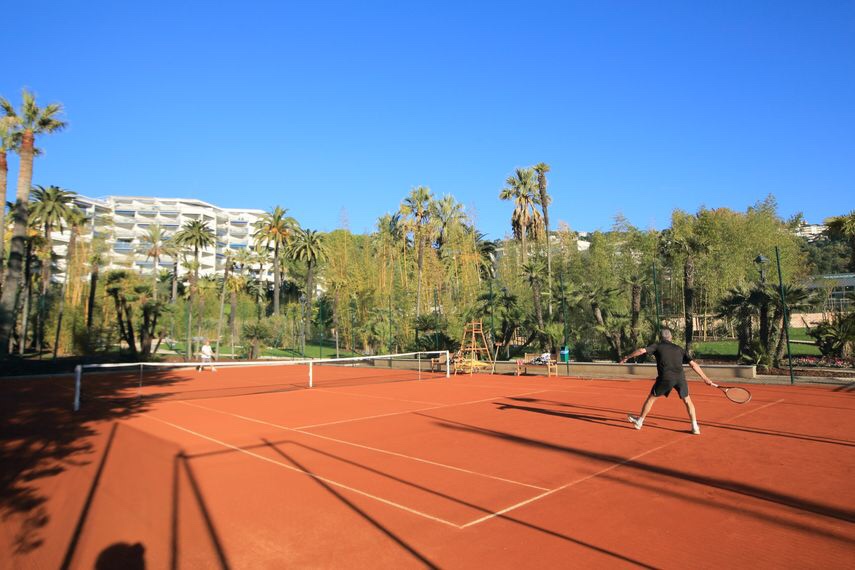 In the heart of Cannes, surrounded by the Mediterranean vegetation, this tennis club welcomes you 7 days a week with its 7 courts (6 lit, 3 clay, 4 synthetic resin), a Club House and a parking lot with a restaurant. Very appreciated by the locals and the tourists who stay in Cannes. Good to know: 50 free parking spaces for 2 hours. Tel : +33 493 43 33 87
Tennis Club Menton
In an idyllic setting in the center of Menton, 7 clay courts and a hard court to play, with in addition a gym, a bar restaurant and a private parking. Tel : +33 493 57 85 85
US Cagnes Tennis, Cagnes Sur Mer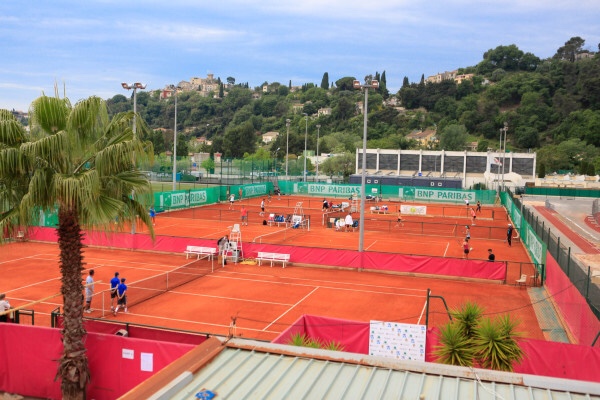 Between Cannes and Nice, 2 covered resin courts, 5 clay courts, one of which is synthetic, 7 hard courts, club organizing many tournaments. Tel : +33 493 73 02 52
Tennis Club of Montaleigne, Cagnes Sur Mer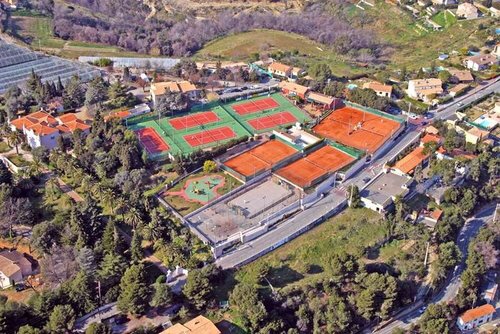 In the Mediterranean vegetation, overlooking Saint-Laurent-du-Var, this club has 4 clay courts and 5 green sets, all courts are lit. Tel : +33 493 31 70 89
Source: Official Tennis websites cited in the article.